We can help you design and map out exactly what is needed to preserve the integrity of your equipment.
Silver-Tech Contracting Ltd has an excellent working relationship with a manufacturer of Removable Custom Covers. We have enjoyed our association with ACS Covers since 2008, and work exclusively with them in consulting, designing, maintaining our need for custom covers, as requested by our customers.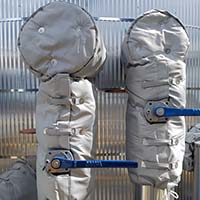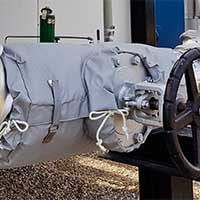 "The quality of the people has been exceptional, the quality of the blanket has been exceptional and the turnover times for the blankets has been phenomenal, the quickest I have seen. All the positives that I have mentioned and all at a very good price point.
The ease of install is also awesome and is helpful to people that remove them for maintenance or some other reason to make sure that they get put back on properly. Gerard himself is always a pleasure to work with and is one of the hardest working people I have ever seen in the oil and gas industry. My experience with ACS Covers has always been very positive and for this reason it is a pleasure for me to write this endorsement for them."
James Gordon ~ Jimmy G Oilfield Holdings Ltd.