We pride ourselves in being truly knowledgeable and up to date with our clients needs.
All of our managers are a certified Journeyman in the insulation industry; and their accumulated years of experience definitely give us the edge when communicating our understanding of the project with our customers.
Our Estimator is also an experienced certified journeyman insulator; his in depth knowledge comes to bear when scoping out the work that has to be done, and providing a detailed bid that takes this into account.
We pride ourselves on completing the work in a timely manner, and being in continual communication with our customer throughout the project. We set high expectations with our workers, and our foremen, who set the pace and strive to maintain that pace throughout the job.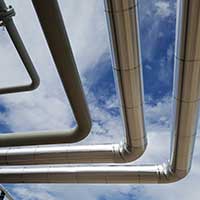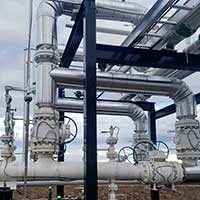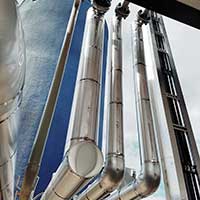 "We have been using Silver Tech for three years, and have no complaints.  The quality of work that they do is done in a timeline, safe fasion and the entire team is great to deal with"
Jim Reid, Terminal Supervisor, Colasphalt, Clairmont, AB.